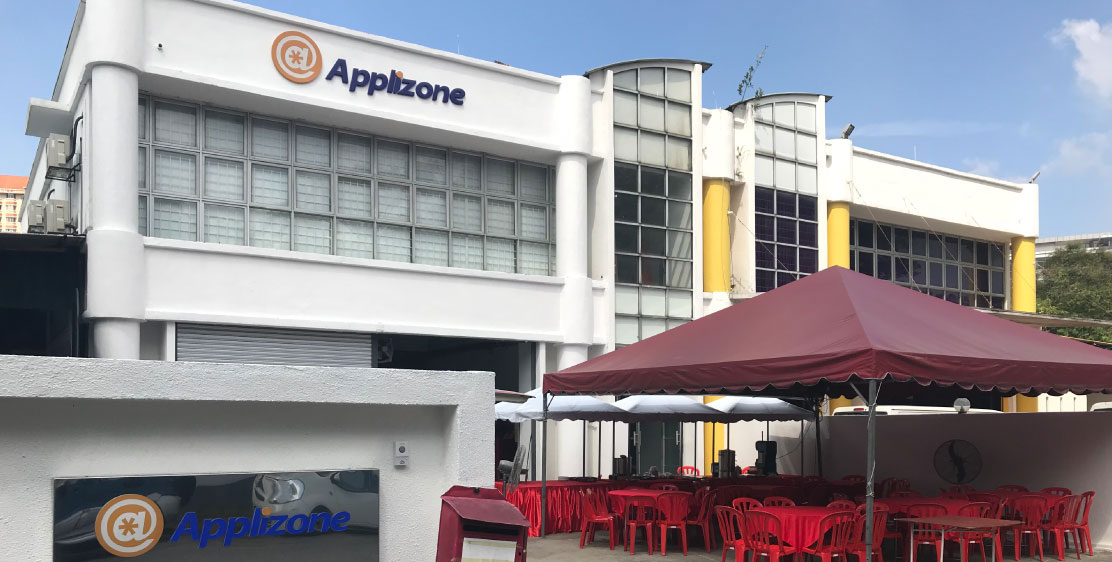 Applizone is a self-service interactive kiosk manufacturer in Malaysia. We design and fabricate payment kiosk, retail kiosk, check-in kiosk, ticketing kiosk, HR kiosk, information kiosk, healthcare kiosk, ipad kiosk and more. Our line of standard kiosk, custom kiosks, and digital signage kiosks are original and second to none.
Our modern contemporary kiosk are made of high-quality materials, they are visually striking in their environment. We have the best and most experienced kiosk design team in the industry with thousands of kiosk projects under our belt.
Our factory located in Puchong, Taman Meranti Jaya, a 3500 square foot of manufacturing facility, in-house fabrication equipment for laser cut metals, pressbreak bending, slip rolls, welding and finishing with paint.
Gallery